About us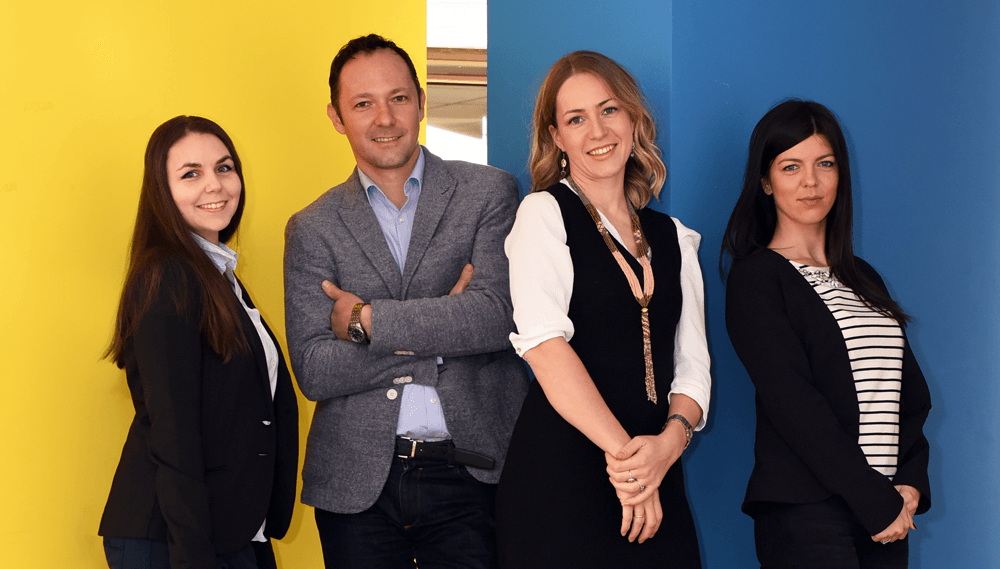 Who are we?
We, married couple, Vanja and Slaven Sladoje, are the owners of the translation agency "Multiprevodi". We have been translating since 2008 when we founded the translation agency for Russian language within the company "Inpros-prevodi". Since 2011, we have been named as "Multiprevodi - translation agency". We started this business driven by the desire to participate in an increasingly intensified networking of markets and cultures of different countries. We started as a small family company with only a few associates. Today, ten years later, we are still a family business, but now we are able to offer you translation services from and to 30 world languages, court interpreter services, complete event organization and many other services, and the network of our associates has expanded and includes over 140 professional translators.
We are located in the center of Belgrade, on the 6th floor of the Belgrade office building Palata, however, you can contact us and order a translation regardless of your location - we arrange the agreements and exchange of documents through the Internet or courier service, and we have also provided you with electronic payment services.
What kind of services we offer you?
Motivated by the desire to enable you to meet most of the translation and communication needs in one place, we have created an offer that includes:
Written translation of texts from a variety of topics from and to 30 world languages
Verbal interpretation - simultaneously, consecutively, as well as the visit of a court interpreter to the site
Translation with a court interpreter certification
Non-translation services, among which are: organization of business events, rental of equipment, language courses for employees in your company, tourist guide...
Why us?
For us, the client is extremely important. We have put our enthusiasm, commitment and perseverance in our business, and that's the thing that makes our working with you remarkable. Being aware of your requirements and need for translation, we have tried to offer you optimal conditions for cooperation:
easy exchange of documents electronically
discounts and the possibility of free delivery of translations for a number of pages
possibility of "today for today" delivery (if you are within the territory of Belgrade)
proofreading of expert translation by experts from the specific domain
discount for full-time daily engagement of the verbal interpreter
work in extremely short deadlines
free translation price estimation without obligation
full commitment and excellent communication - this is evidenced by the impressions of our clients which you can read here
we do not have a "minimum text" requirement
With an annual translation volume of around 15,000 pages and over 1,000 hours of verbal translation, we head towards achieving our goal - to become the leading translation agency in the former Yugoslavia territory. By constantly expanding the network of our clients and associates, we continue to nurture team spirit that has allowed us to grow. In February 2018 we are officially opening an office in Moscow.
We are at your disposal for any information. Visit us, contact us or call us. We will be pleased to be part of your plans.
Respectfully,
Vanja and Slaven Sladoje